[Source: "High-tech LED - Research and Review" June issue / Tang Guirong]

For a high-end equipment company, the equipment is just a product, more important is how to bring it to market, and whether customers can use it stably.

"Continuous technology improvement and customer service will take a long time to support. First of all, it takes a long time to do process testing, and it will be able to be put on the market after it is stable." Recently, Zhao Jinrong, president of Northern Microelectronics, accepted the "Higher Work". In an exclusive interview with LED, the domestic MOCVD was truly successful and went to market, at least three years.

Let's look at a set of data: 2 international giants Aixtron and Veeco, which account for nearly 90% of the global MOCVD market, and nearly 10 billion yuan in revenue in 2001. According to statistics from the High-tech LED Industry Research Institute (GLII), 483 MOCVDs were added to the Chinese market in 2010. This is almost entirely from the two giants. It is expected that there will be another 250 MOCVDs in China in 2012, and this will rely mainly on Imported from abroad.

Perhaps it is the huge profits of high-end equipment. Since 2011, enterprises including Guangdong Zhaoxin, Esprit, Ideal New Energy, Zhongke Hongwei, Qingdao Jason have launched domestic MOCVD, Xi'an Institute of Optics and Fine Mechanics, Chinese Academy of Sciences, Nanchang Research institutes such as the University Materials Science Institute also issued MOCVD R&D proposals in due course. For a time, there was a domestic MOCVD R&D boom in China.

Obviously, unlike the past few domestic MOCVD booms, the purpose of participating companies is closer to the market. On the one hand, the function of the equipment is more in line with the mainstream of the current market. On the other hand, there are already extension companies in China that are starting to try some manufacturers' equipment.

The myth that Aixtron and Veeco created in the MOCVD market is being followed by domestic equipment manufacturers.

"International equipment, although the technology has advantages, but limited by geographical factors, services need to be improved. This is an opportunity for domestic MOCVD equipment manufacturers, more importantly, domestic equipment has a price advantage." Vice President of Northern Microelectronics Liu Yuhua said.

"At present, most domestic MOCVD is still in the commissioning period." Zhang Hongbiao, research director of the High-tech LED Industry Research Institute, said that the mass-produced products that are truly usable have not yet come out. The reporter's investigation found that several equipment manufacturers did not give a positive answer to the success of the market. In fact, there are not only many technical problems, but there are many obstacles to how to promote domestic MOCVD and realize marketization as soon as possible.

Potential competition atmosphere

When dozens of companies invested in the development of MOCVD, they never expected that the competitors they face now include two international giants, as well as foreign companies such as Applied Materials, Japan's Dayangjiu, and South Korea's Zhou Xing. A listed company like Tianlong Optoelectronics.

Recently, the "Twelfth Five-Year Plan for Semiconductor Lighting Industry" issued by the Ministry of Science and Technology proposed that by 2015, large-scale MOCVD equipment and key raw materials will be localized.

This is undoubtedly a good news for domestic companies that are developing MOCVD.

According to statistics from the High-tech LED Industry Research Institute (GLII), as of the end of 2011, 17 companies in China are developing MOCVD, and some enterprises have made some progress.

The reporter learned that the current MOCVD of Beijing Esprit has been tested in dry photo optoelectronics.

At the beginning of this year, Tianlong Optoelectronics' first MOCVD equipment has also completed pilot installation and commissioning. A number of proprietary technologies have been implemented in the pilot plant and will be held in the near future. According to the plan, MOCVD equipment will be installed in downstream customers by February 2013.

In May, the Beijing Municipal Science and Technology Commission's 2010 major scientific and technological research project "MOCVD Production Prototype Development" undertaken by Ideal New Energy Equipment (Shanghai) Co., Ltd. passed the acceptance test. After two years of research, Ideal New Energy successfully developed an MOCVD reaction chamber with independent intellectual property rights, and made important breakthroughs in a number of key equipment technologies and processes.

Hengtai Securities Investment Manager Guan Xuan said that for these high-end equipment, in terms of performance, if domestic MOCVD can reach the level of two international giants, then investment is valuable.

A senior executive of Ideal New Energy said that Aixtron and Veeco are still growing rapidly. We hope that domestic MOCVD can develop rapidly, but at present, the company still has a lot of areas to be upgraded at the technical level.

Although domestic MOCVD has become the focus of investors, the road to subsequent marketization is obviously not so easy.

Zhao Jinrong believes that the road to localization of MOCVD is difficult in two aspects. First, a company can definitely make this equipment in two or three years. Second, if the company only does MOCVD in these two years, then this company also It is difficult to survive, and it is even less likely to support the localization of equipment.

"If this long-term war is not supported by sufficient funds, it will be difficult for enterprises to stick to it." Zhao Jinrong admits that MOCVD's R&D and manufacturing is a process of burning money, and enterprises must be psychologically prepared.

Ultra HD fine pixel pitch brings video content to life.

Flicker free broadcast with exact full HD and 4K picture.

Sharp color & brightness uniformity.

Ultra-high dynamic contrast and high-quality display, ultra-high-definition perfect picture quality, bring you unprecedented visual enjoyment.

Easily attract attention, greatly enhance the value of advertising.

HD LED Screen with the high-precision cast aluminum material, perfect splicing without gaps. Fast locking makes installation and removal extremely easy.

High-quality aviation plugs ensure reliability.

Seamless splicing and installation type to assemble screen freely.

Patented connecting piece, and hang pin rotating at 120 degree to lock the case, and gap adjustable to ensure the seamless screen, and rapid installation and removal supported. Only 1/4 of installation time compares with traditional structure.

HD LED Screen with both vertical and horizontal large viewing angle are 140, broadcast-level color gamut, CT and brightness adjustable, more appropiate for long-time watching.

Support front service, modules can be taken out without opening the back door,power suppliers are fixed without screws.

Smooth display image is realized shooting with 3840HZ refresh rate, even under 1/2000 shutter professional camera shooting, fully meeting the demand of live feed switching.

It can be installed without taking the space for maintenance channel into consideration, thus improving your work efficiency.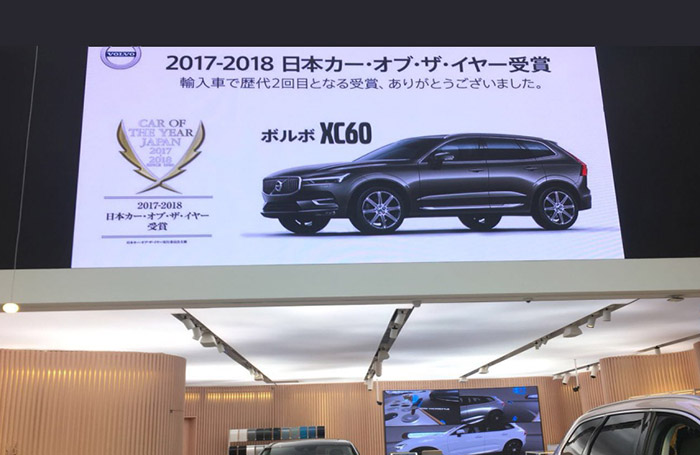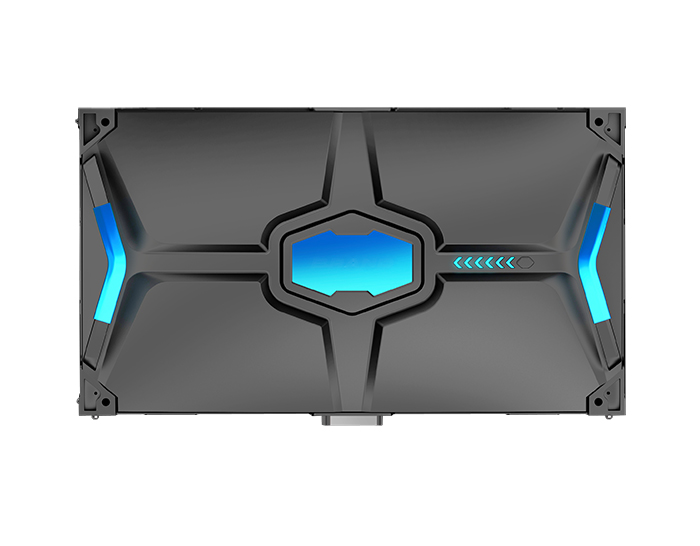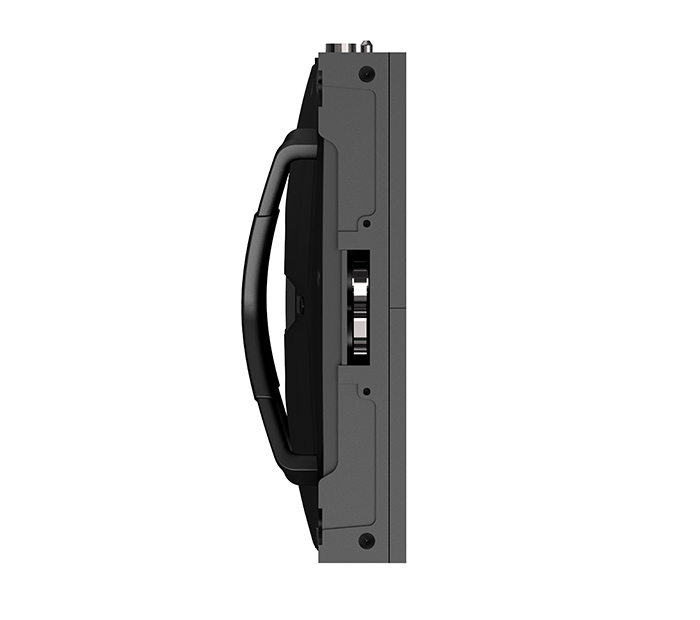 Uhd Led Display,Uhd Led Screen,Uhd Led Backlight Display,Uhd Led Home Theater Display

Shenzhen Bako Vision Technology Co., Ltd. , http://www.rentalleddisplays.com