On May 7th, "2013 Zhongshan Lighting Quality Upgrade Strategy Conference" was successfully held in Xiaolan, Zhongshan. The conference attracted more than 400 business leaders.

The conference was jointly sponsored by Gaogong LED, Zhongshan Semiconductor Lighting Industry Association and Zhongshan Semiconductor Lighting Industry Technology Alliance. Zhongshan Science and Technology Bureau, Zhongshan Xiaolan Town People's Government as support unit, Philips Lumileds, Mulinsen Lighting, Mingwei Electronics, Confucian Electronics, Star Alliance Lighting, LED Lighting Expo Center, etc. are sponsors. It covers various key elements of enterprises, governments, business associations, high-end media, and exhibition platforms of regional industrial clusters.

Hong Ji Lighting General Manager Du Jifang, Pinshang Lighting Chairman Hong Ziang, Guangyang Lighting General Manager Chen Shaozhong, Xiaobailong Lighting Chairman Wang Yunlong, Ou Man Technology Lighting General Manager Li Xiaoping, Minguang Lighting General Manager Guo Huaguo, Shanghai Luyuan Lighting Standing Vice President Luo Quanxing, Ward Lighting General Manager Cai Xianghu, Yuzhiyuan Solar Technology Chairman Lei Zongping, Zhongshan Starlight Alliance Investment Co., Ltd. Zeng Shuneng, Guangbohui Managing Director Guo Xiu, Kyushu City General Manager Zhang Liqiang, Zhongshan Semiconductor Lighting Industry The delegation of the Association, Tu Qiaoling, and the Secretary of the Zhongshan Lighting Association, Mr. Decheng, and other 400 guests attended the meeting.

Zhou Lujun, director of marketing for Philips Lumileds in Asia, said that the photoelectric parameters of LED lamp beads mainly include light efficiency, luminous flux, color temperature, color coordinates, color rendering index, voltage and so on.

Since LED is a relatively new product, China's national standards lag, but the country provides product qualification tests. LEDs with international safety certifications (such as GS, CE, UL, etc.) and national product quality certificates are expensive because they are reliable in safety design.

According to incomplete statistics, more than 200 manufacturers of LED lamp beads (packaging equipment are better) are packaged in the Pearl River Delta. In addition, Taiwan, Europe, America and other places, LED packaging manufacturers are numerous, some LED lamp beads well-known brands, research and development The experience is relatively rich, the raw materials used, process control, and reliability are relatively guaranteed, but the price is high. However, the price of LED lamp beads of different brands varies greatly, and some prices even differ several times, but the quality is difficult to evaluate. If the quality is evaluated based on price alone, it is obviously unable to meet the reliability guarantee.

The cost of LED lamp beads using different chip packages is also different, and different brands of chips can not be separated by the naked eye. LED package manufacturers may appear to use small brand chips to pretend to be well-known brand chips. For LED lamp manufacturers, they need to be packaged. The manufacturer establishes a good cooperative relationship and examines the process of using the chip to ensure that the LED lamp bead of the chip package specified in the contract is purchased.

Zhou Xuejun said that it is more important to use the more optimized criteria to detect the parameters of the lamp bead during the test.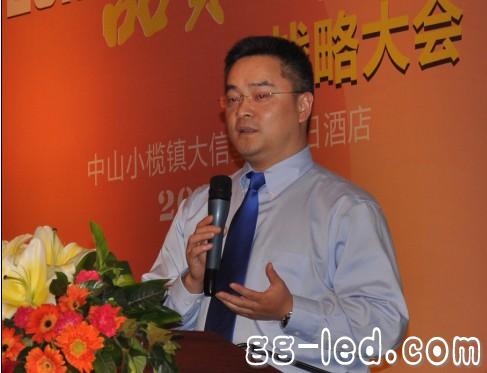 Heat power setting:400/800/1200W

Automatic tip-off protection

Oscillating function with handle,easy to be taken

Halogen tube is a sealed light-emitting tube, filled with halogen element inert gas, the middle of the tungsten wire white, black two (due to the cost of white tungsten wire is much higher than the black tungsten wire, so the market is not universal ). Halogen tube with high thermal efficiency, heating is not oxidation, long life and other advantages, and some models also attached to the timing, rotation, humidification and other functions. Halogen tube heater is to rely on luminous heat dissipation, the general use of 2 to 3 halogen tube for the heat source, the power consumption of 900 ~ 1200W or so, more suitable for the area of about 12 square meters of the room, some of the more advanced products with automatic Power, automatic shaking his head and other functions, simple and practical design.

Halogen Heater, Electric Halogen Heater, Halogen Room Heater, Portable Halogen Heater

Ningbo APG Machine(appliance)Co.,Ltd , http://www.apgelectrical.com