The ZigBee Alliance has announced that eight member companies have received 20 chip platform certifications, which form the basis of the ZigBee 3.0 product. Among them, Silicon Labs has successfully become one of the first manufacturers to receive the latest ZigBee 3.0 standard chip platform certification, enabling the Internet of Things (IoT) focus application market for smart home, smart building, smart industry and smart city. Provide a highly secure, scalable, and stable ZigBee 3.0 mesh network solution.

Leading multi-protocol technology to extend ZigBee applications

Silicon Labs officially obtained the ZigBee 3.0 chip platform certification, demonstrating the reliability of its products, as well as the compatibility and scalability of the technology. ZigBee 3.0 certified products with the new platform are backward compatible with existing ZigBee certified products, which are also the most installed IoT products in the world. They will be interconnected using the same IoT language – not only interoperating with each other, but also communicating with millions of ZigBee-certified solutions that have previously been deployed in smart homes, buildings and neighboring networks.

Silicon Labs this year released the flagship Wireless Gecko multi-band, multi-protocol wireless SoC family, one of which Mighty Gecko SoC not only supports the latest ZigBee standard, but also compatible with a variety of Thread and low-power Bluetooth running in the 2.4GHz band (Bluetooth Low Energy) connection, and proprietary protocols for the 2.4 GHz band and Sub-GHz band. Provides developers with a very simplified solution for IoT design.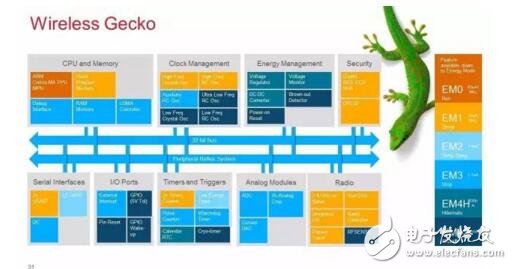 Figure 1: Wireless Gecko multi-band, multi-protocol wireless SoC frame diagram

Based on multi-band, multi-protocol design advantages, Wireless Gecko wireless SoC can create more design ideas for IoT equipment engineers, such as smart phone Bluetooth protocol switching control intelligent lighting and smart home devices equipped with ZigBee/Thread, as shown below Shown as follows: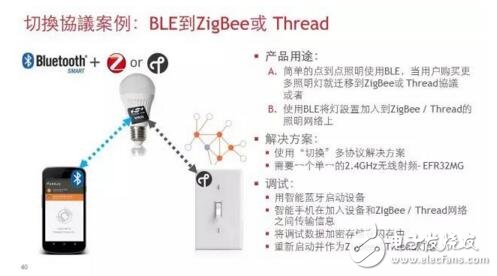 Figure 2: Switching Protocol Case: BLE to ZigBee or Thread

ZigBee 3.0: Building the cornerstone of the Internet of Things

ZigBee 3.0 unifies multiple wireless standards that are market-leading in the ZigBee Alliance into a single standard. It enables seamless interoperability between many smart devices, enabling consumers and businesses to enjoy the high quality of life brought about by seamless collaboration of innovative products and services.



Police Megaphone,High Power Megaphone,Rechargeable Megaphone,High Power Megaphone With Microphone

Shangqiu Huayitong electronic technology co., Ltd. , https://www.huayitongmegaphones.com